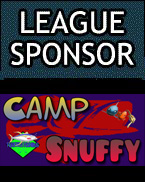 Blue Division
Team
P
W-D-L
Extreme Deuces
24
8-0-2
AceOfSpades
21
7-0-3
Federation Fishers
21
7-0-3
Crystal Lake Crew
21
7-0-3
GALAXY FISHERS
15
5-0-5
Femme Fatale Fishers
12
4-0-6
Pescadoras Calientes
12
4-0-6
Sushi Angels
12
4-0-6
Gone Fishin'
12
4-0-6
What's The Catch?
12
4-0-6
Blue Waffles
3
1-0-9
Red Division
Team
P
W-D-L
Cookie Casters
24
8-0-2
The Cohenites
18
6-0-4
Keeping it Reel
18
6-0-4
Rag Doll Cats
18
6-0-4
The Collective
18
6-0-4
Camp Snuffy
18
6-0-4
Double Trouble
12
4-0-6
Lil' Bass Kickers
12
4-0-6
Summer Bay Bandits
12
4-0-6
Grumpy Old Men
9
3-0-7
DaCastadagz
6
2-0-8



Week 9 Results
Neo-Realms | April 20, 2011, 1:40 pm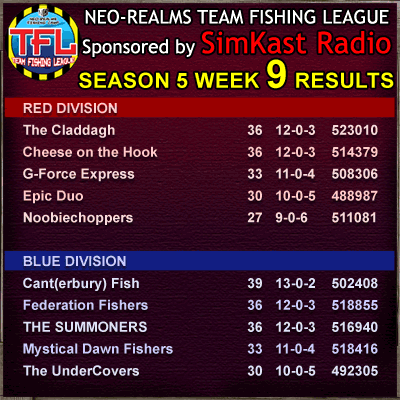 ---
Week 8 Results
Neo-Realms | April 14, 2011, 12:58 pm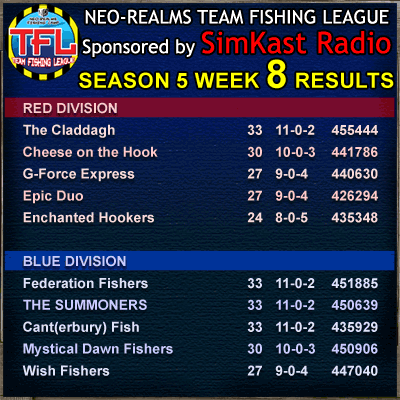 ---
Week 7 Results
Neo-Realms | April 5, 2011, 9:07 am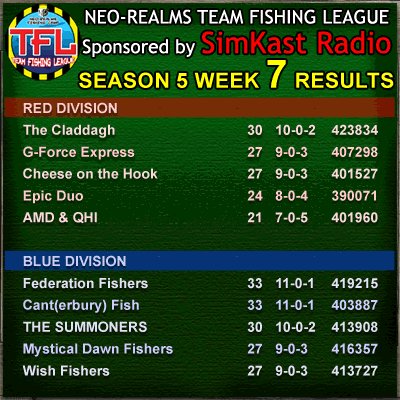 ---
TFL Badges ready!
Neo-Realms | March 29, 2011, 11:34 am
New TFL Players: your TFL Achievement Badges are ready! Just update your hat to receive the badge.
---
Week 6 Results
Neo-Realms | March 22, 2011, 1:24 pm
In Blue Division THE SUMMONERS, Federation Fishers and Cant(erbury) Fish have a 6 point lead on the pack, with 3 teams below them tied at 21 points.

In Red Division we also have a 3 way tie at the top, with The Claddagh hanging on by tiebreaker points with G-Force Express and Cheese on the Hook close behind. Epic Duo remains only 3 points behind the top of the pack.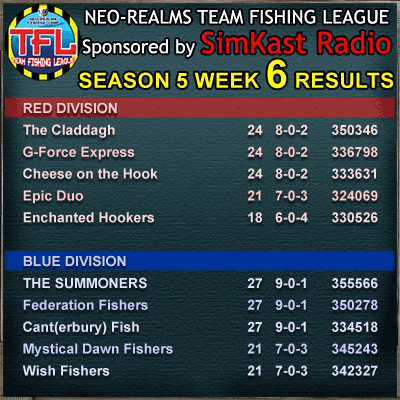 ---
Page 31
News Archive: 1 | 2 | 3 | 4 | 5 | 6 | 7 | 8 | 9 | 10 | 11 | 12 | 13 | 14 | 15 | 16 | 17 | 18 | 19 | 20 | 21 | 22 | 23 | 24 | 25 | 26 | 27 | 28 | 29 | 30 | 31 | 32 | 33 | 34 | 35 | 36 | 37 | 38 | 39 | 40 | 41 | 42 | 43 | 44 | 45 | 46 | 47 |